It was not that long ago we were tracking the progress of construction at Scotts Run South's first phase, The Haden apartments. The project is the first parcel you see when entering from the McLean side of Tysons, so it quickly became a billboard project for where the future of Tysons was heading. At the same time Cityline was planning for the future of their multi-phase community, demolishing the Johnson parcel office tower. It was a fun demolition to watch.
Now it appears Cityline is going further with phase 2, earthwork is ongoing at the elevated hillside which will soon be more closely aligned in elevation with Dolley Madison Boulevard. Thanks to reader "StuffofInterest" for pointing out that Cityline has put in plans for a temporary retail popup space (more news to come on this in the near future) and is likely lowering grades to allow for the construction of Scotts Run's future main corridor "Station Street". The future roadway will be flanked by several buildings ranging from 200 feet to over 300 feet tall, and will be the mixed use core to the McLean station area.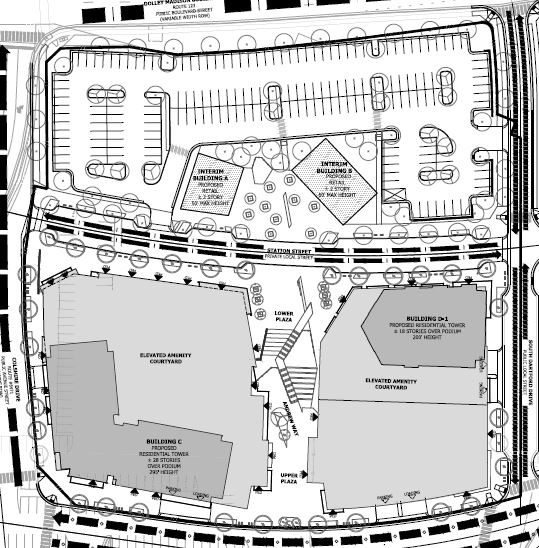 The early phases of Scotts Run will likely remain residential, as that market remains hot in Tysons unlike the lagging office market. The completion of Station Street between Colshire and Dartford (and Anderson) will be a big deal for mobility as well. Non-vehicles will have immediate access to McLean station, buses will likely be able to utilize this roadway, and vehicles will have an option to avoid Route 123.